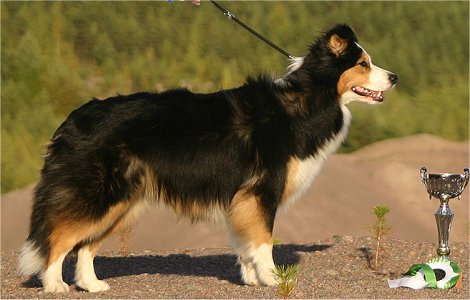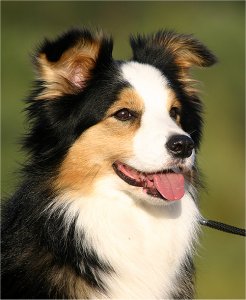 © Sari Paavilainen 2006
BH Wildblue What´s Your Secret
"Zip"
tricolour bitch
DOB 17.1.2002
sadly passed away on 29.12.2006
after short but so tough illness
breeder: Deanne Veselka, USA
owners: Sari Solanti & Sari Paavilainen
eyes clear (puppy and 2/2005)
CEA CLEAR by parentage
CL DNA tested CLEAR
hip dysplasia A/A
elbows 0/0

Zip has got 2 CC´s.

All of Zip´s litter mates are black and white and genetically CEA/CH clear by parentage.
Wildblue Eon (dog) "Eon"
Wildblue Eternity (dog) "Ty"
Wildblue Legacy (dog) "Lego"
Wildblue Infinity bitch) "Ifni"
Wildblue Tangents (bitch) "Kiki"
More pictures of Zip: