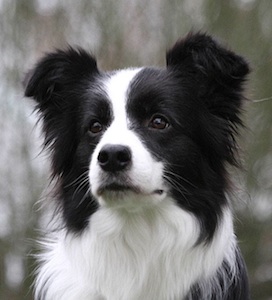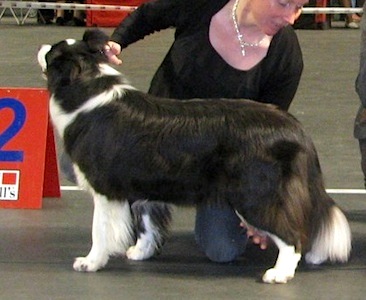 © Silvia Adelsperger 2016 © team Pikkupaimenen 2011

C.I.B. FI & EE Ch TK2 BH JK1 Pikkupaimenen Ex-Press News
" Ralli "
black and white bitch
DOB 31.3.2009
owners: Sari Solanti & Riikka Nieminen

eyes clear at 6 weeks and 1 / 2016
CEA tested CLEAR
Optigen Accession #: 10-4992
genetically CL clear by parentage
genetically TNS clear by parentage
hip score A/A
elbow score 0/0
patella luxation 0/0
Ralli in Finnish Dog Database


Ralli competes in:
obedience class 4,
agility class 3,
both being the highest class in our country.
Ralli has also got title
JK1 (TD) from tracking class 1
with first prize,
and she is allowed to compete in class 2 tracking.
From conformation shows she is
International Champion,
Finnish & Estonian Champion.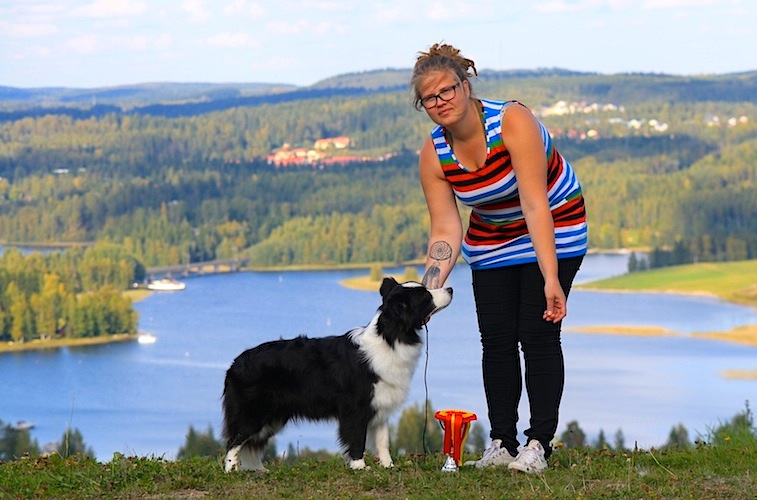 © Riitta-Liisa Kuittinen 2015


More pictures of Ralli !