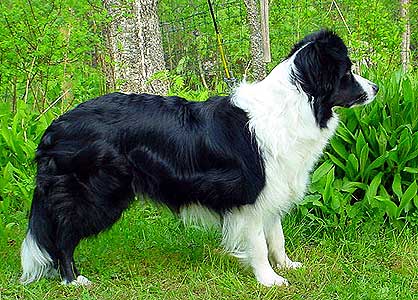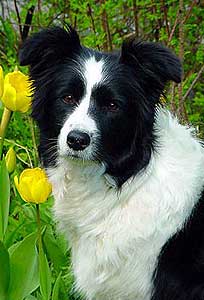 Int & Fin Ch FinW -98,-99,-00 NordW-99 Borderfame Talk Oth Town "CD"
" Jojo "
black & white bitch
DOB 25.1.98
breeder: Helena Fitzgerald
co-owned by Sari Solanti, Riikka Tanhua & Jari Seppälä
eyes clear (as puppy & 1/03)
hip score A
elbows 0/0

Tracking is one of Jojo´s favourite hobbies. She is a very active little girl,
also competing in obedience (class 2 straight from 2 trials) and in agility.
Jojo trains also messenger dog skills for fun.
More pictures of Jojo: